The Wathen LiquaTube™ Preamp and LiquaDrive™ Power Amplifier ​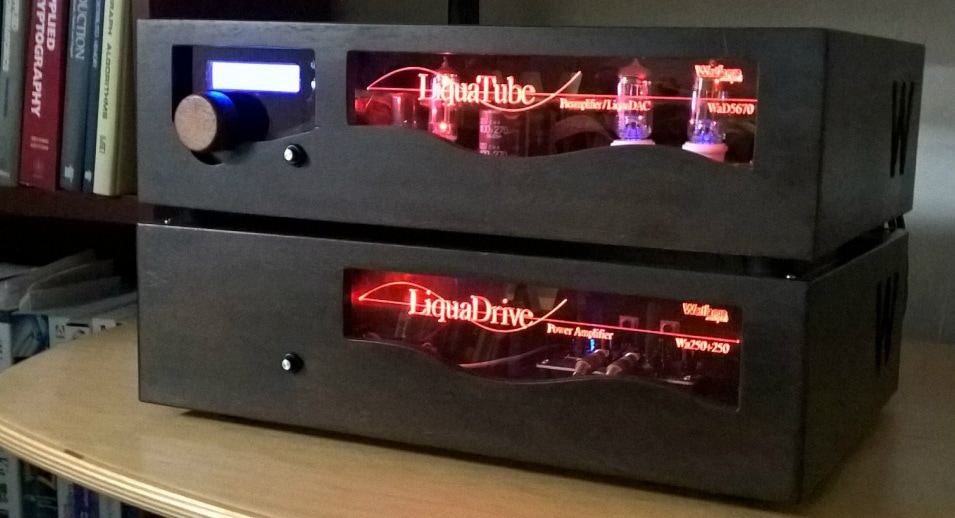 ---
Our unique Preamplifier/DAC and Power Amplifiers are carefully
designed achieving the clearest purity of signal available. Unlike our
competitors, Wathen does not use metal enclosures as we have determined the
metal box adds adverse audible effects on the sound. At Wathen we use hand
crafted, beautiful wood to house our components. Our natural material creates an
astounding sound stage and openness that metal cannot produce. As with our
speakers, our LiquaTube and LiquaDrive are handmade and crafted in Texas. ​
---
---