---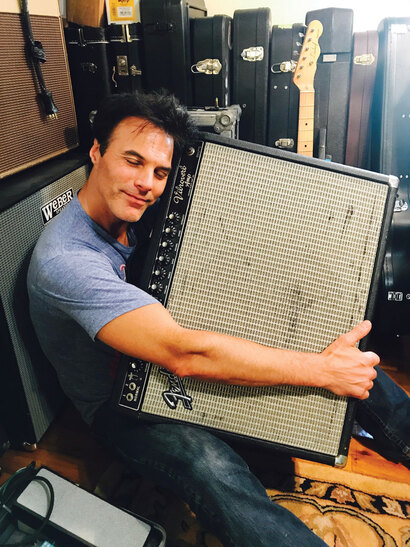 The Tone Quest Never Ends
​
By John Bohlinger
"Before the overhaul, Vibroverb No. 2 had already cost me three times more than I had ever spent on any amp, so I was reluctant to throw good money after what was gone. But I'm glad I did, because pre-upgrade, I had five amps that could kick the Vibroverb's old, sagging ass. Now this amp sounds like God on a good day"

Read his entire article.​
---
---
---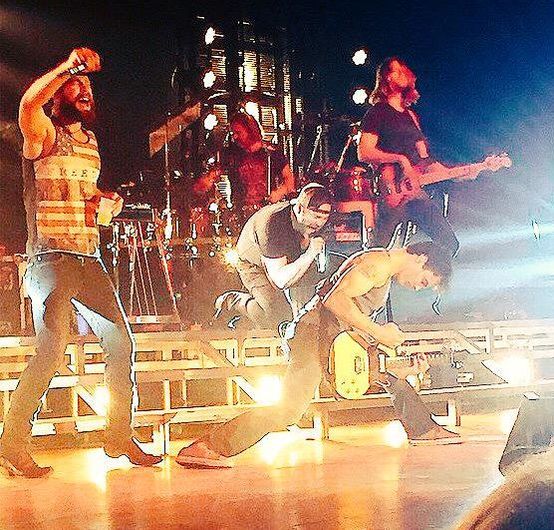 "My 1964 Fender Vibroverb went from being a cool old amp to an incredible amp. It's now the best amp I own. And I have a lot of them.​.. It's a total next level upgrade."

John Bohlinger
---
​Wathen Cryotone™ Demo
by Derek Williams
6V6-WC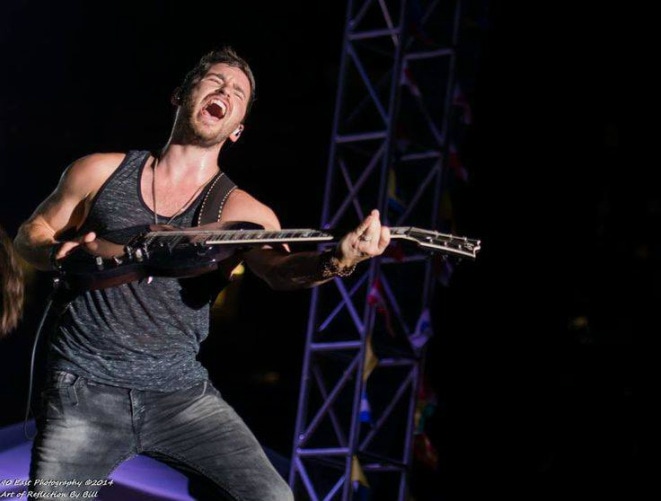 "I was honestly not expecting a new tube company that I've never heard of, with somewhat
gimmicky-"sounding " "cryogenically treated" and somewhat pricey tubes to improve the
sound of my $2,000-$3,000 boutique amps. I was completely wrong.

After my testing, I cannot see why you would spend $2,000 on an amp and not
spend an extra $95 to make it sound like a $4,000 amp. No overdrive pedal can
compare to the job that your tube is supposed to be doing.


Do yourself a favor and sell one of your tubescreamer clones,
and go buy a set of these screaming tubes."

Derek Williams
(see more from Derek)
​
---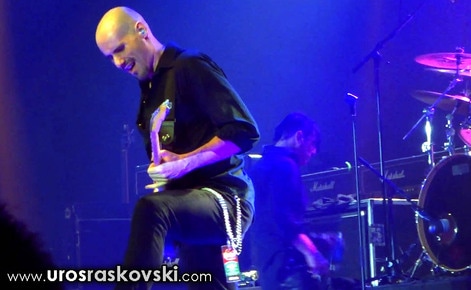 ​
"..........I am stunned by how much difference these tubes made in dynamics, feel, fluidity etc.

I literally thought that you have to mod your amp till there is no tomorrow to get these results!"
(
more from Uros)
---
---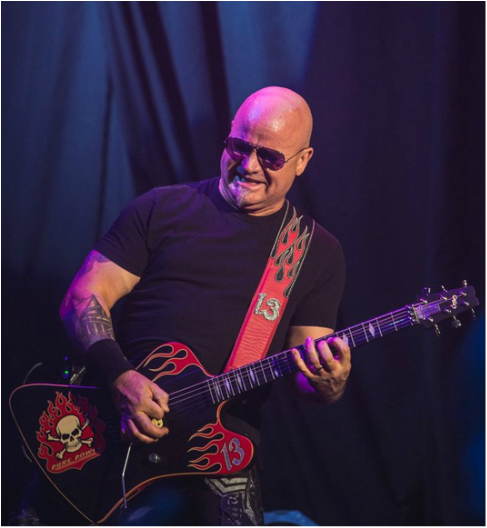 ---
---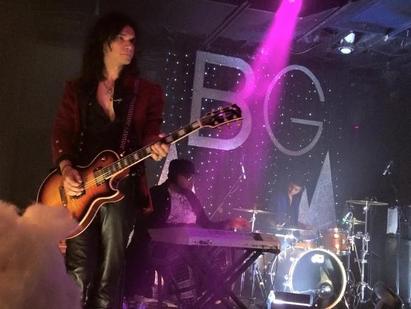 "Julz"
Julian Garcia


Holy Crap.

Its insane hearing a before and after (especially of something I was currently pleased with). The Wathen CryoTone tube added much more clarity and pronounced the high end with such clarity. I think it redefined sparkle. One thing was super cool that I didn't see coming, these are such quiet tubes! My orange isn't really noisy, but it's an old 72 head, and it really did some magic. It's unbelievable. I'm about to piss all of my neighbors off. Even when I turned the drive pedals on, the response was much tighter and pronounced. It feels as if before, I was driving a sports car on donuts honestly, is the best way I can put it.

​
---
---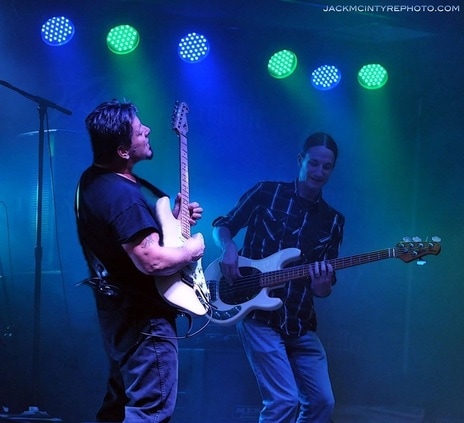 "I got my hands on these
Wathen CryoTone's.

Night and Day is a ridiculous understatement!

My CryoTone Tube full upgrade has allowed my Mesa Boogie amp to breath and react like a tube amp should, clarity, presence, and control under any tonal situation whether it be in the clean, overdriven or distortion modes,
Just Amazing!!!
Thanks Don!!!
they are everything you
said and so much more!!"
Dan Lawson
(See more from Dan)
---
---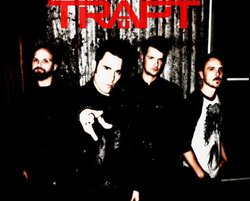 …I installed the Wathen CryoTone tube and now I actually enjoy using that mic pre. It sounds lightyears better than it did before. It's so much clearer, warmer and much more articulate.


Peter Charell / Trapt
---
---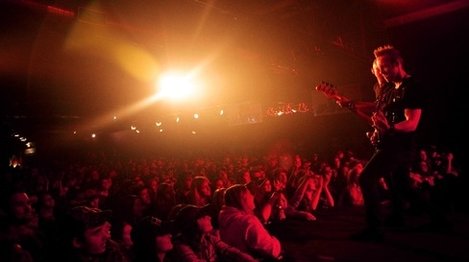 ​Jason Ross


I didn't believe the hype is as drastic until I heard these tubes for myself in my amp. These really improve all the things I like in my amp, and minimize everything I don't want...drastically!


Don't look any further when it comes to replacing tubes or when looking to upgrade your sound. The products and the people in this company will pleasantly surprise you!
---
---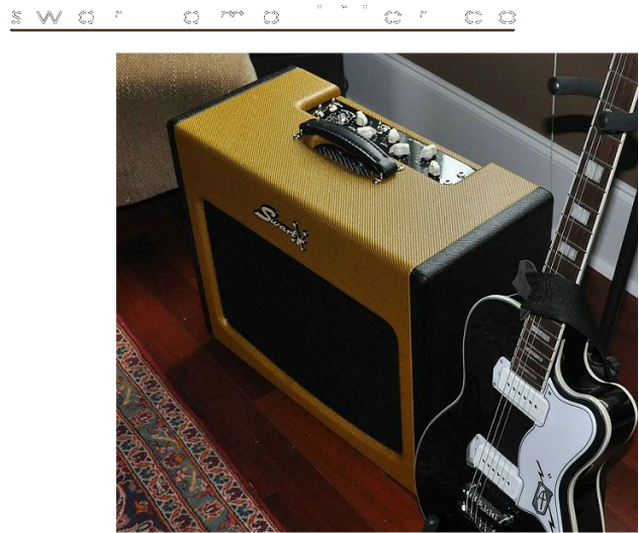 "...this Cryo 12AX7 sounds GREAT in the first stage of our amps... VERY SMOOTH, seemingly more complex, with more THERE, if that makes any sense..."
(
see complete review from Swart Amps
)
---
PUBLISHER'S NOTE:
I met Don at Summer NAMM. He demonstrated some of his speakers for us and I can honestly say that I had not heard recorded music sound so clean, warm and genuine since listening to the $100k stereo system my audiophile-freak trust-funded buddy put together back in the early 70's before everything in the audio world went to pot (Don's amp and speaker cost a fraction of that). We got to talking and it was immediately clear that Don was the audiophile's audiophile – he talked the talk and clearly walked the walk. As we were leaving the booth, he gave us a couple of his guitar amp tubes to try. We did try them and minds were blown for a second time. I'll personally NEVER use another tube in any of my amps.

I asked Don to contribute an article for this issue of RIFF and happily he generously complied. Prepare thyself for mind blowage in following said article. – Brad Wendkos
---
---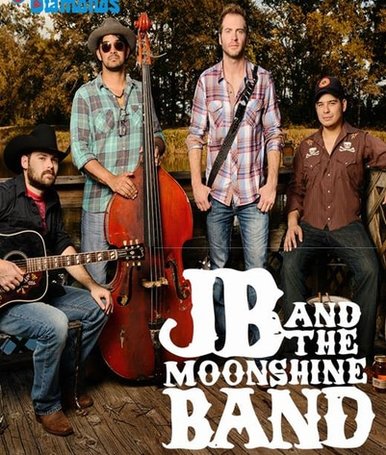 ​"Having been an audio enthusiast for over 20 years and an audio engineer/ producer for over a decade I've monitored on just about every caliber of speaker from Jensens to Genelecs and everything in between. By now I'm afraid to say I've become somewhat of a speaker snob.

I recently had the pleasure of using a pair of Wathen Reference .50 speakers during the making of my band's third album.

I had multiple other options during the recording process including several sets of high-end studio monitors, but I found myself going back to the Wathens time and time again to the point of using them almost
exclusively.

The fidelity of the speakers is simply superb. Even at extremely low volumes EQ decisions are easy and enjoyable. Crank them up and they sparkle without being the slightest bit shrill, while projecting just the right amount of punch

For serious monitoring the sub woofer is a must. Paired with a sub these have become my absolute favorite speakers. They sound as good as they look... and they look amazing.

Big thanks to Don and Carl at Wathen for turning me on to these bad boys.
I highly recommend these speakers!

JB Patterson
Singer/ Songwriter/ Producer/ Engineer
JB and the Moonshine Band"
---
---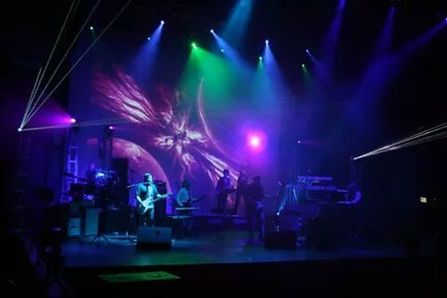 I like the tubes very much.
Every time I use them,
I am reminded of the first time I ever played through a tube amp. The harmonic character and touch sensitivity is tremendous.

Dennis Shepherd ​
---
---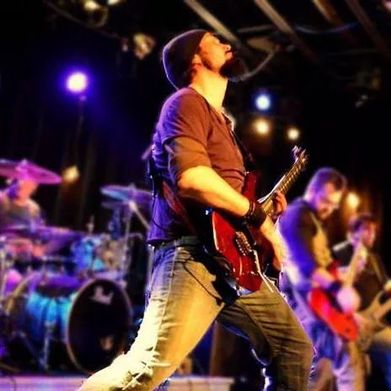 "These Wathen CryoTone tubes really bring out the best of my rig! I never believed I would hear such a tonal change but it was like a whole different beast jumping out!"



Stephen Lewis


​
---
---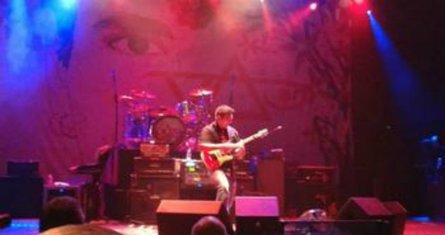 Voodoo Jef
The nickname "Voodoo" has less to do with his inarguable spiritual depth and more to do with the effortless way he caresses sounds from his guitars:
Published on Nov 3, 2015
A hotly debated topic; can tubes really make a difference? Wathen Audiophile CryoTone tubes are some of the nicest in the industry, but are they sweet enough to pick them over another brand?

This demo is as real world as it gets. What you`ll see is a clip of three nearly identical parts, a clean, a rock and roll rhythm, and a lead part played back to back, first with the stock tubes, then the same clip with nothing changed but the tubes. Literally NOTHING other than the tubes. I used my real world settings so you`d hear how the tubes alone affect the tone as opposed to setting the amp up dry for a more dramatic yet very false effect.

The Grandmeister is a wonderful amp with enormous tonal flexibility. The one complaint I ever hear is that it can sound a bit shrill or brittle in the top end. The Wathen CryoTone tubes had a notable effect on warming up the top end and giving the amp a more organic, live, soulful feel to it even being a high gain amplifier.
www.voodoodownmusic.com
​
---
---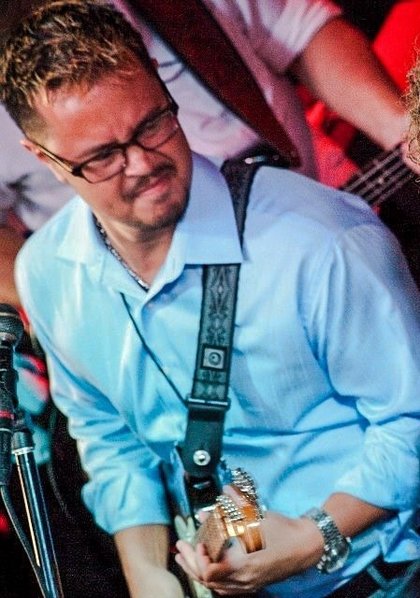 A good tube amp can be inspiring. And with the right tubes not only will you hear the difference but you will feel the difference. For me Wathen Audiophile CryoTone tubes are the only way to go. The sweet spot is huge. I've never sounded more "in tone".




Laurence Bell
​
---
---
I received the 12DW7-WC tube today. Wow! The reverb is swimmingly nice, but the tremolo is SOOOO much more liquid and fluid. Almost like being intoxicated in a gooey vibe. All the "edges" have been blunted but with full clarity. Very nice.

Thank you for making the atmosphere so much more enjoyable.
​
Lou Vergne
---
Well, just writing to let you know that I FINALLY get the Wathen CryoTone tubes two weeks ago. Pre-amps tubes changed and I don't know if my english is good enough to say what I felt when I turned my amps on.

My Swart AST (with 12AX7-WCB) now has an incredible mid-range, more definition and more clarity. The top end is absolutely the best thing I noticed. It is so great when the reverb or tremolo (or both) are on. Another thing is that I noticed a little less headroom if we compares to JJ 12AX7 which I was using, for me, at the beginning, was not a good thing but I realized that the breakup got more smooth and more dynamic. On other words, it starts to breakup around three but it does not get completely dirty until 7. It increased the sweet-spot of my AST and now it is easier to play with dynamic. It feels like I just started to rediscover my amp and try another possibilities, which I realy like and love in the AST circuitry.

With that said, I put on the preamp of my Morgan Dual 40 a 12AX7-WCM (on the front of the AC circuitry) and the CryoTone EF86-WC (on the front of the top-boost channel) and OH MY GOD. With the WCM on the front of my AC Channel I noticed more chime because the increased mid-range. The low end is heavy and tight, I really liked in that way. The cleans are stellar and as the 12AX7-WCB I noticed a little more gain on this one compared to JJs. But I think the greatest change on my Dual 40 was the EF86-WC on Top-boost channel. It seems to be much more alive, the cleans on this channel are stellar and I noticed much more definition, clarity and presence compared to my other tube (I don't know the brand because it has no label on the tube). The top-boost channel is now my favorite on this amp so tight, so punchy and so balanced.

The feeling I had was something like you listen your music after the mastering process. Everything seems to be more present, more alive. I can say that I am really happy with this tubes on V1 of my amps and I think it really put them on another level. I am in love with the Wathen CryoTones, especially this EF86-WC and the 12AX7-WCB.

By the way, thank you, Angie and Don for your product and for do what you did to get this tubes delivered in time. Well, so much time since we first get in touch but finally the tubes are here and already doing their jobs.

In September I will be in the US myself and I would love to get some power tubes. (the Dual 40 takes a matched quad of EL84, for example)

Thank you very much!

Best regards,
Victor de Almeida
Brazil ​
---
I'm running 3 different hi-fi systems, all of which incorporate Wathen CryoTones in the respective tube compliment. Their noise floor is way below anything out there --NOS, NIB, Vintage, or current production; and it's consistent across the entire CryoTone line. I laugh when I hear them called "pricey" because I don't consider the cost comparison tube to tube. It's far more accurate to consider the Wathen CryoTone price compared to the cost of trying tube after tube after tube in an ongoing search for what Wathen makes available. They actually represent a savings because they bring that search to an end.

Douglas L. Horn
---
The CryoTones are working very well. All tubes have been replaced with CryoTones.
I have them in my Swart ST-Stereo amp(s). 12AX7's for preamp and reverb, 12DW7 for tremolo, 6L6's for power tubes and 5A4 for rectifier.

The sound is not colored, but firmer. More "there" without any residue, if that makes sense. The sound is more focused. Similar to either hearing something directly in front of you instead of around the corner. I especially notice the difference in the hollow body guitars. More of the volume of the guitar is present. The tremolo is more present than previous.

The sound is definitely firmer. I am able to be more dynamic and punch it with more clarity at the old volume settings on the amp and can add a little more output to the amp if I want it to grind. But again, the sonic clarity of the highs and lows are not so much effected. They are relatively the same. They are just more clear and present allowing more dynamics and touch sensitivity. It's almost "acoustic" if that makes sense.

You have a great product. Thank you for improving my sound.

Lou Vergne

​
---
ARE U KIDDIN ME!!!

..OMG...OMG.. I Just Replaced my beloved CIFTE 12au7 with One of Yours.
NIGHT and DAY Difference. My CIFTE has Now Taken Up Permanent Residence on the SHELF!!

I will NEVER-EVER Buy ANOTHER TUBE...EVER..UNLESS IT SAYS...WATHEN... ON THE PACKAGE..INCREDIBLE. I've been an Audiophile for 30 years, What a WONDERFUL REVELATION Your CryoTone Tubes Are.. THANKYOU-THANKYOU-THANKYOU..For developing these..ALL...And I MEAN ALL, My Future Tube Purchases will be From You..

Sincerely Mike G.
---