---
Wathen CryoTone™ Preamp Tubes
​
​$109 ECC88-WC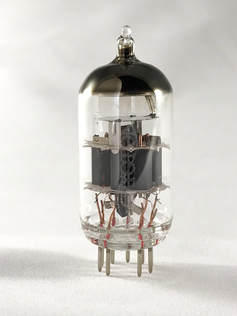 ​The ECC88-WC is more articulate, musical and has the lowest noise floor you'll find in a ECC88/6922 tube. This Jewel makes an unbelievable upgrade to any recording console pre or post conditioner. The sound stage and organic sound you've been missing is right here.
---
​$87 12AX7-WCB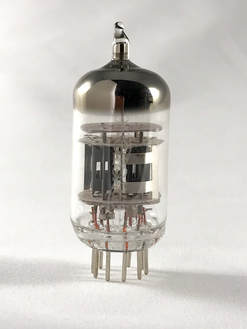 Recording Studios, Audiophiles, Guitarists and Musicians find this tube completely bridges the gap between old and new technology. It has everything you would hope for from a 12AX7/ECC83 tube with new levels of performance in sound quality, dynamics sound stage and noise floor.


"The 12AX7-WCB is an incredibly sweet sounding tube in my 65 Deluxe amp. Slightly more pronounced upper mids than the WCM, which can be good for blues and especially jazz. This tube is very responsive (fast) to the touch, with a fast note bloom, which makes it a bouncy feel and very fun to play. This tube seems to have pretty high headroom, which for some might be a plus, for others
maybe not; however, when the tube does saturate, the gain structure of it is incredibly pleasant and doesn't overpower the fundamental tone of the tube. This is the tube that will replace the RCA 12AX7 in the V1 of my Deluxe, permanently."

Derek Williams


​
---
​$94 12AX7-WCM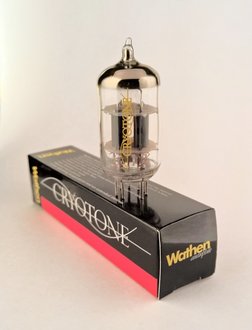 ​"The 12AX7-WCM is amazing in my 65 Deluxe amp. This tube in a Deluxe is absolutely stunning. The highs are crystal, the lows are big and tight, and the mids are chimey. The gain structure on this tube in a Deluxe style amp is incredibly smooth rather than fuzzy, crunchy, or just plain harsh- which is what a lot of tubes sound like in the V1 of a Deluxe amp. The WCM has more pronounced
midrange (around 1k) than the WCB, which is a helpful frequency range to help cut through a mix."
---
​$86 ECC83-WC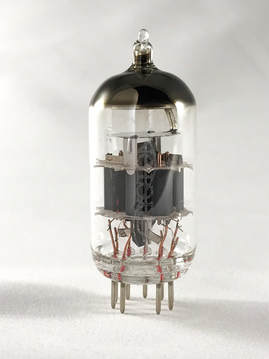 ​"Of all of the tubes in the line up, the ECC83-WC tube loves to be
overdriven. When I plug a preamp tube into a $2,800 amp top and cab, stocked with new and vintage tubes which I have carefully hand selected and tested, I doubt that it is going to improve the tone. Boy was I wrong! It's difficult to express in words how excited I was when I heard this tube in my Morgan amp. I was ecstatic. It was inspiring. It was encouraging that there is a company with current production of a tube that out performs my secret weapon- a workhorse tube that goes into the V1 of my #1 amp- a vintage RCA that tests at around 92,
which had taken me yeeeeears to find.

Tonally, the ECC83WC is very balanced, with somewhat of pronounced highs when it is overdriven. In my 65 deluxe, it was
less spectacular; however, and my Morgan and Shaw amps, it excelled beyond any other tube that I tried against it. When overdriven, the notes still have incredible separation, and this tube adds a bit more dimensional feel to the sound. You can almost hear more of what is there tonally then you could before. To some, it is subtle. It is sort of like the affect that a high impedance buffer has on the signal- it is almost like removing resistance from the signal path, to allow you to hear more of what is there."

Derek Williams
---
​$82 7025-WC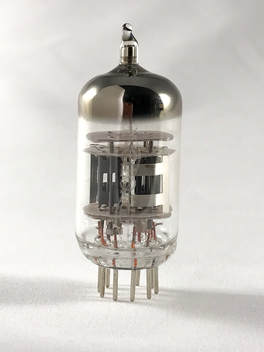 "The 7025-WC tube has a unique voicing and breakup point than any
other tube I tested in the Wathen line up. This tube has lots of mids, subdued highs and lows, and is, unfortunately, almost sterile sounding in my 65 Deluxe. However, in a Marshall style amp, it has a unique character to the gain. When pushed, it gets into a vintage 50s combo sound- that's being slammed to the
limit. Jack White-ish. For fans of 60's rock, this tube leaves nothing wanting."

Derek Williams
​
---
​$83 12AU7-WC
The 12AU7-WC has great richness but is also extremely articulate. The noise floor is super low and has far less distortion than any other 12AU7 we've tested.

ARE U KIDDIN ME!!!

..OMG...OMG.. I Just Replaced my beloved CIFTE 12au7 with One of Yours. (The 12AU7-WC)
NIGHT and DAY Difference. My CIFTE has Now Taken Up Permanent Residence on the SHELF!!

I will NEVER-EVER Buy ANOTHER TUBE...EVER..UNLESS IT SAYS...WATHEN... ON THE PACKAGE..INCREDIBLE. I've been an Audiophile for 30 years, What a WONDERFUL REVELATION Your CryoTone Tubes Are.. THANKYOU-THANKYOU-THANKYOU..For developing these..ALL...And I MEAN ALL, My Future Tube Purchases will be From You..


Sincerely Mike G.
​
---
​$84 12AT7-WC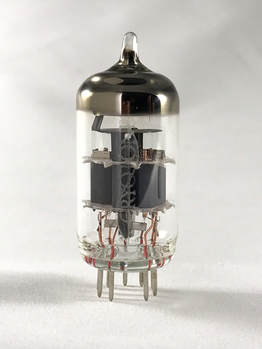 ---
$97 12DW7-WC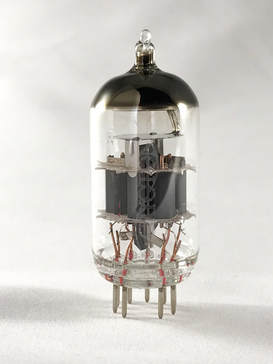 This special tube works as a 12AX7 on one triode and a 12AU7 on the other. This is a must for those who have an amp that splits the duty for reverb and another effect because this tube sounds incredible.
---
​$144 EF86-WC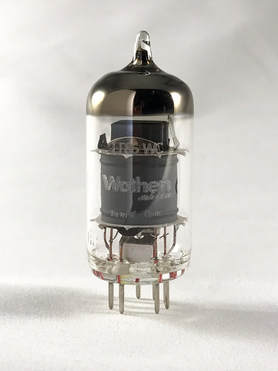 "I think the greatest change on my Dual 40 was the EF86-WC on Top-boost channel. It seems to be much more alive, the cleans on this channel are stellar and I noticed much more definition, clarity and presence compared to my other tube. The top-boost channel is now my favorite on this amp so tight, so punchy and so balanced."


Victor de Almeida
Brazil ​
---
​$94 6SN7GT -WC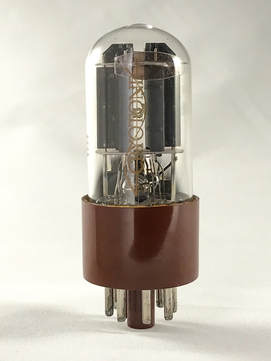 ---